| | |
| --- | --- |
| Posted by Dan Hausel on December 29, 2014 at 7:15 PM | |
Well it happened. One prospector contacted me who recently read my book on finding gemstones. He reported that a university in North Carolina confirmed he had found several diamonds including one, flawless, 5-carat diamond in a placer at one of the many sites mentioned in my book released in late 2014.
This followed discoveries of sapphires at another location by a different prospector and also discoveries of lamprophyres (one of a few rock types known to contain diamonds). We expect that following winter, several more discoveries will be made based on this unique book.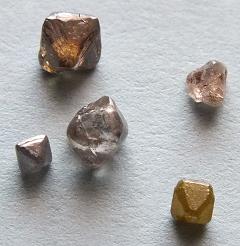 Categories: None