| | |
| --- | --- |
| Posted by Dan Hausel on August 13, 2016 at 3:20 PM | |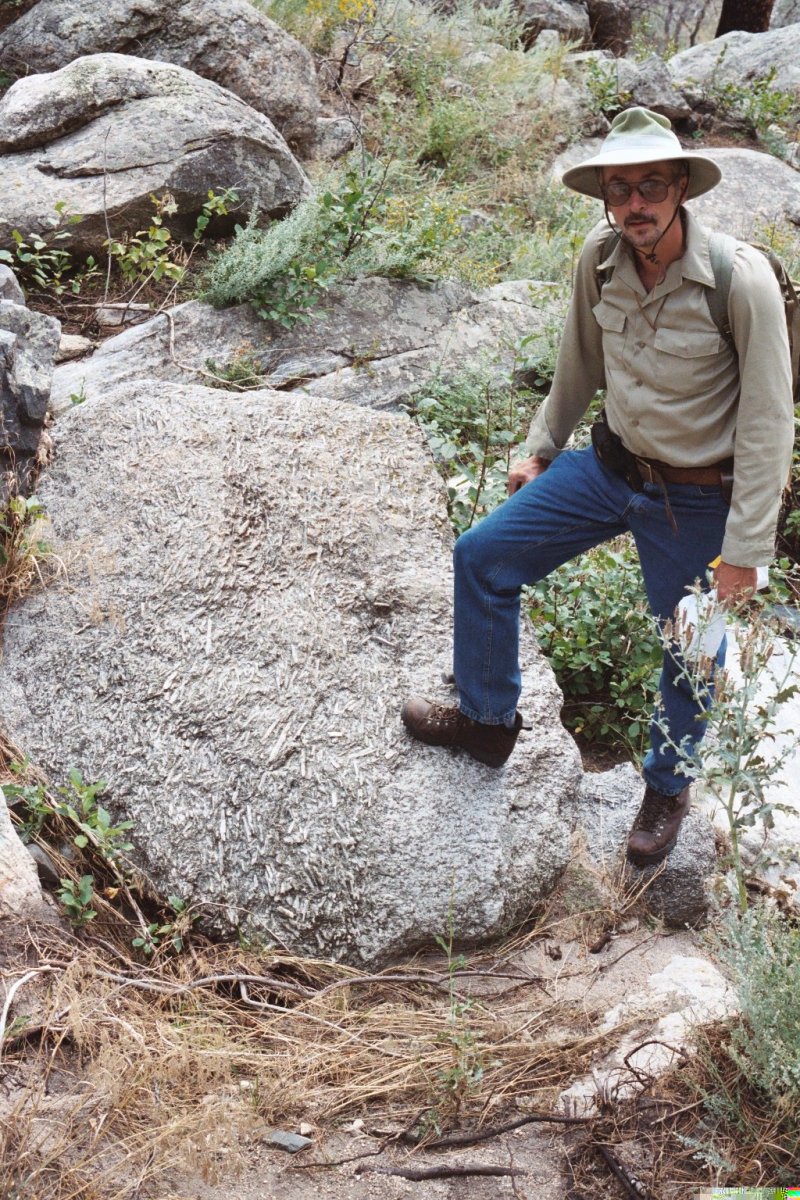 W. Dan Hausel with foot on boulder filled with gem kyanite, ruby and sapphire taken after his discovery of some of the largest colored gemstone deposits of iolite gems found on earth. This photo appeared on the cover of the ICMJ Prospecting and Mining Journal.
August, 2016
W. Dan Hausel, will be honored by induction into the 1st edition of the biographical reference "Great Men and Women of Science" scheduled for release in high-profile libraries and research institutes worldwide in 2017. This book, published by the IBC in Cambridge, England, will also include biographies of legendary 20th and 21st century scientists and engineers such as Albert Einstein, Stephen Hawking, Steve Wozniak, Elon Musk, Marie Curie, Edward Hubble, Nikola Tesla and Carl Sagan. Professor Hausel will now stand with these historical greats in the world of science. 
Although most scientists in the upcoming biographical reference are theorietical geniuses, Professor Hausel is a pragmatic scientist who brought the State of Wyoming from a mineralogical wasteland to a gemological treasure trove. In 3 decades, he found dozens of gold, colored gemstone, rare minerals, and diamond deposits in a place that was not known for these treasures. In Alaska when he and six other geologists found one of the largest gold deposits on earth and won the Thayer Lindsey Award for this achievement. Hausel also mapped more than 1,000 square kilometers of complex geological terrain in Wyoming and Alaska, and authored or co-authored more than 1,000 scientific papers, abstracts, geological maps and books.
Hausel, also known as the GemHunter and Soke, is known for his uncanny ability to find new mineral deposits. Along with 6 other geologists, Hausel discoveried the Donlin Creek, Alaska gold deposit - one of the largest gold deposits ever found in history - as an example, the Donlin Creek gold deposit contains 400 times more gold than was mined during the entire history of Wyoming!. He also discovered the Rattlesnake Hills gold district in Wyoming along with hundreds of other gold anomalies, gemstones and diamonds. He is a grandmaster of martial arts and holds one of the highest ranks in karate and kobudo. Hausel states, "I have been blessed by God, as I am not genius, I have just been given opportunities to do what I love to do in this life".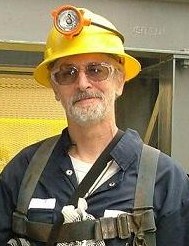 Hausel prepares to go underground in Arizona.
Hausel has been honored by a group of Hall of Fames as a martial arts instructor, author, artist, geologist and public speaker. While at the Wyoming Geological Survey at the University of Wyoming, Hausel was honored with dozens of local, regional and national awards for his contributions to the geological sciences, public speaking, and martial arts. He was inducted into the National Rock Hound Hall of Fame, the National Black Belt Hall of Fame, the World Black Belt Hall of Fame and several others. He was presented Meijin Wajutsu by Dai Soke Sacharnoski of Juko Kai International which translates as "Martial arts genius".
Retired from the Wyoming Geological Survey, Hausel continues to work as a geological consultant and teach martial arts. He recently worked as Vice President of US Exploration for DiamonEx Ltd from Australia, where he found more than a hundred diamond anomallies, and currently is Vice President of Ferris-Haggarty Mining Company from Bulgaria. He is the Sokeshodai (Grandmaster) of Shorin-Ryu Karate and Kobudo (Seiyo-Kai) and holds black belt ranks in several martial arts including a nijudan (12th degree black belt) in shorin-ryu karate.
Categories: Hall of Fame, Arizona Geologist Receives Awards, Wyoming Geologist