| | |
| --- | --- |
| Posted by Dan Hausel on February 3, 2016 at 11:55 AM | |
Nov. 2010: A rare pink diamond sold for the highest price in history at an auction in Switzerland. The 24.78 fancy pink diamond was sold at a Sotheby's auction for a record US$46 million (or $1.86 million/ct). This beat the old record for the 35.56-carat Wittelsbach blue diamond that sold for more than $24 million in 2008. The emerald cut pink diamond was apparently last seen on the market 60 years ago. Another diamond that is up for auction is also expected to bring a high price - a pear-shaped 26.17 carat flawless diamond from the ancient Golconda mines of India.
Photo - EPA (European Press Association).
It is the season to be pink. Another pink diamond was sold at a Christie's auction in Hong Kong last month. The 14.23 carat fancy pink diamond sold for $23.17 million ($1.63 million/carat). The diamond is named the Perfect Pink.
But did you know that there are at least 40 diamondiferous kimberlites scattered along the Colorado-Wyoming border along with more than 300 unexplored cryptovolcanic structures - anyone of which could be a major diamond deposit? And then there are more than 300 kimberlitic indicator mineral anomalies identified in the Laramie Mountains and along the flank of the Seminoe Mountains in Wyoming - all which were shed from hidden kimberlites in those regions. Then, there was research conducted at a Colorado university which examined diamonds from the Colorado-Wyoming State Line district and described a few, rare, diamonds to have pink hues? So, is there a major diamond province in Colorado-Wyoming-Montana region? We'll probably never know as the only people working on these projects at Colorado State University and the Wyoming Geological Survey were harassed until they left. Aren't bureaucrats wonderful.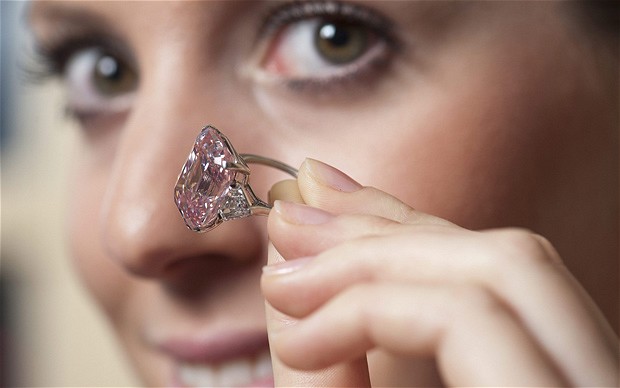 Categories: Diamond Exploration and Prospecting