| | |
| --- | --- |
| Posted by Dan Hausel on January 27, 2015 at 6:25 PM | |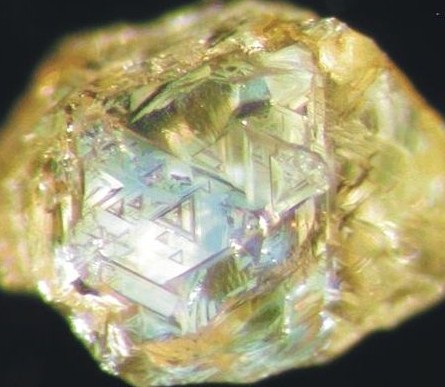 With the Gemhunter's book in hand, a prospector from North Carolina reported finding a cache of 30 diamonds including a flawless, 5-carat diamond that could be worth $thousands. The book, Finding Gemstones, Gold, Minerals and Rocks, is written to help gemhunters find gemstones including diamonds. Some time after the prospector found the Colorado diamonds, he followed up on another book by Hausel on "https://www.amazon.com/Diamonds-Wyoming-Discussion-Occurrences-Investigations/dp/1884589138/ref=asap_bc?ie=UTF8" target="_blank">Diamonds in the US" published in 1998, and panned a few additional diamonds in North Carolina. All of the diamonds were verified at a university in North Carolina.
The book describes many gemstones, diamonds, gold, minerals and rocks – some sitting next to highways, some not that far from the Wyoming State Capital, and even some sitting in creek bottoms in some cities. Can you believe it! A major agate and opal field sat adjacent to a paved highway and no one ever bothered to look. Some opals that were recovered weighted more than 70,000 carats – now that's going to make a nice necklace. Following the suggestings in the book, one Wyoming prospector found many fabulous fire opals and precious opals.
Another prospector reported finding a half-gallon of colored gemstones known as peridot, and yet another found some sapphires, rubies and gold based on the book. 
By next summer, the author of the book, W. Dan Hausel, claims there will likely be many new gem and gold discoveries made and possibly some gold and gemstone rushes. Hausel is not new to gold rushes. He started a few gold rushes after finding gold in the Seminoe Mountains, Rattlesnake Hills and Medicine Bow Mountains of Wyoming a few decades ago, and also started an opal rush following his discovery of opal weighing more than 70,000 carats. He and 6 other geologists are also responsible for finding one of the 10 largest gold deposits in all of history - the Donlin Creek gold deposit in Alaska. When it comes to finding new mineral deposits - Hausel is considered on of the best in history.
Categories: Diamond Exploration and Prospecting, Gemstone Discoveries