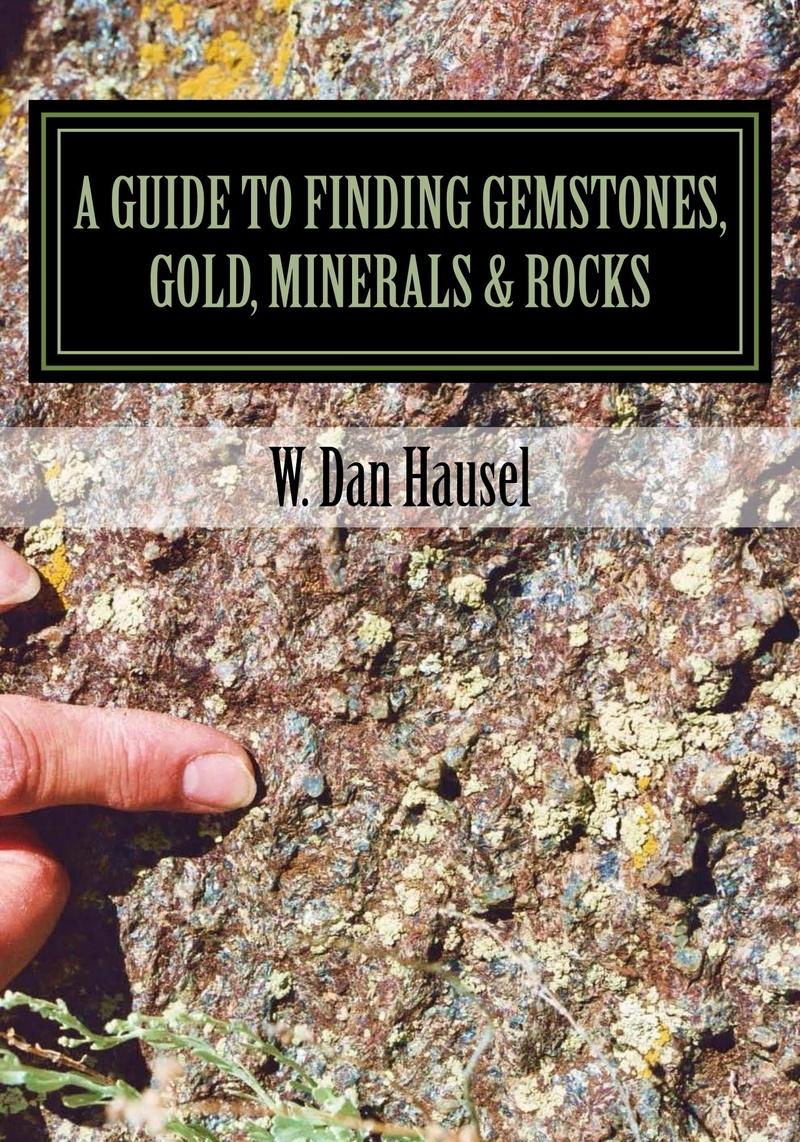 Its been in the works since 2011, and it is finally published. My new book tells about my experiences as a gem, gold and diamond hunter and also tells you where you can find your own gemstone deposits. For instance, there appears to be a major opal and agate deposit near Douglas, Wyoming, but no one is looking. How about the creeks around Cheyenne, Wyoming - some may contain diamonds and gold - but no one is looking.  These are just two examples of what is in store for you. The book is available at
https://www.createspace.com/5019571
" target="_blank">CreateSpace and will soon be available at
Amazon
.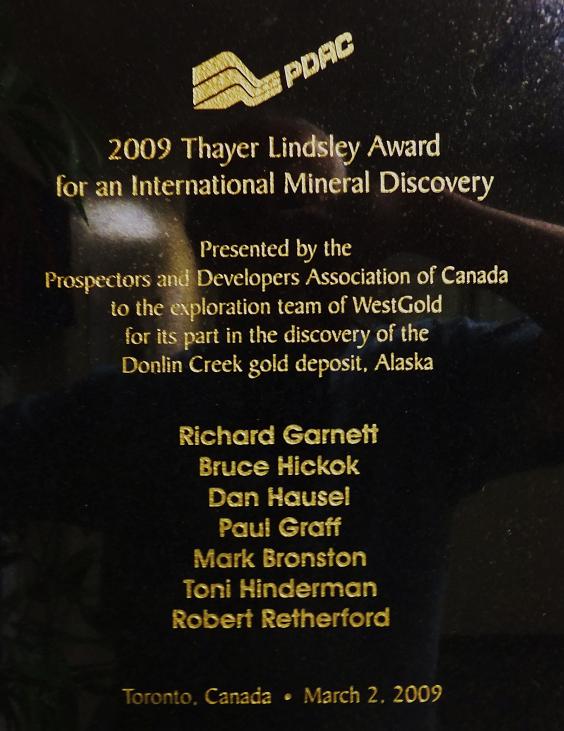 W. Dan Hausel recounted discovery of the Donlin Creek gold deposit in Alaska as a member of a 7-geologist team who were later awarded the Thayer Lindsely Award for an International Mineral Discovery by the Prospector's and Developer's Association in Canada in 2009. In 1988, he and six other geologists discovered a Monster Gold Deposit in the Kuskokwim Mountains of Southwestern Alaska described by Northern Miner News as the largest undeveloped gold deposit in the world! Hausel, who was on leave from the Wyoming Geological Survey at the time, was consulting for WestGold, a subsidiary of Anglo-American and DeBeers.
The Northern Miner (v.98, no.52, 2013) reported Donlin Creek to have more than 43 million ounces of contained gold! As a comparison, the Homestake gold mine which operated for 123 years from 1878 to 2001, produced 39.8 million ounces of gold and had one of the longest surviving stocks in history on the NYSE. Donlin Creek has stepped up as the new measuring stick for all gold miners in the world. The mine is currently in the final stages of permitting, envisioned to be the largest gold mine in the world.
Hausel is also a Hall of Fame martial artist and found himself at the top of the martial arts world in 2012.  In December 2012 he was promoted to the highest ranked Shorin-Ryu martial artist. Shorin-Ryu is the traditional Okinawa form of karate developed many centuries ago. In 2004, Hausel was promoted to Judan (10th degree black belt) in Shorin-Ryu karate, a rank only achieved by a very small, select group of martial artists from Okinawa. Rarely has a non-Asian reached this level in karate. In 2012 he received an unprecedented promotion to Junidan (12th degree black belt) that has only been awarded to a handful of martial artists in history.
He also recently published another book with his son Eric entitled "GOLD". Dan is an author of nearly 1,000 books, professional papers, maps, popular articles and abstracts.