A beautiful, flawless pink diamond known as the "Pink Star" broke the record for a gemstone sold at auction when it fetched $71.2 million in Hong Kong. The 59.60-carat "Pink Star", the largest in its class ever graded by the Gemological Institute of America, was sold to Chow Tai Fook jewellery.
The sparkling oval-cut diamond is 2.69 by 2.06 centimetres (1.06 by 0.81 inches) and weighs 11.92 grams (0.026 pounds). It was 132.5 carats in the rough when it was mined by De Beers in South Africa in 1999, according to Sotheby´s. The stone was cut and polished over two years.
A 12.03-carat "Blue Moon of Josephine" was bought for the then-record price of $48.4 million in Geneva by Hong Kong property tycoon Joseph Lau in 2015, a day after he spent $28.5 million on a rare 16.08-carat pink diamond.
The previous record for a jewel successfully sold at auction was $57.54 million in May 2016 for the 14.62-carat "Oppenheimer Blue" sold by Christie´s in Geneva (modified from 
https://www.geologyin.com/2017/08/pink-star-diamond-worlds-most-expensive.html)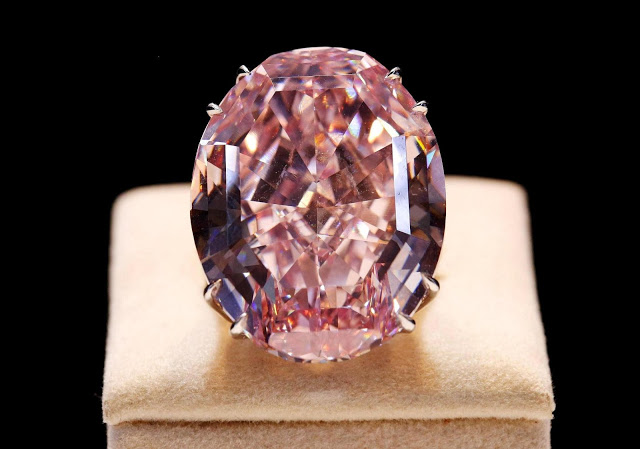 Nov. 2010: A rare pink diamond sold for the highest price in history at an auction in Switzerland. The 24.78 fancy pink diamond was sold at a Sotheby's auction for a record US$46 million (or $1.86 million/ct). This beat the old record for the 35.56-carat Wittelsbach blue diamond that sold for more than $24 million in 2008. The emerald cut pink diamond was apparently last seen on the market 60 years ago. Another diamond that is up for auction is also expected to bring a high price - a pear-shaped 26.17 carat flawless diamond from the ancient Golconda mines of India.
Photo - EPA (European Press Association).
It is the season to be pink. Another pink diamond was sold at a Christie's auction in Hong Kong last month. The 14.23 carat fancy pink diamond sold for $23.17 million ($1.63 million/carat). The diamond is named the Perfect Pink.
But did you know that there are at least 40 diamondiferous kimberlites scattered along the Colorado-Wyoming border along with more than 300 unexplored cryptovolcanic structures - anyone of which could be a major diamond deposit? And then there are more than 300 kimberlitic indicator mineral anomalies identified in the Laramie Mountains and along the flank of the Seminoe Mountains in Wyoming - all which were shed from hidden kimberlites in those regions. Then, there was research conducted at a Colorado university which examined diamonds from the Colorado-Wyoming State Line district and described a few, rare, diamonds to have pink hues? So, is there a major diamond province in Colorado-Wyoming-Montana region? We'll probably never know as the only people working on these projects at Colorado State University and the Wyoming Geological Survey were harassed until they left. Aren't bureaucrats wonderful.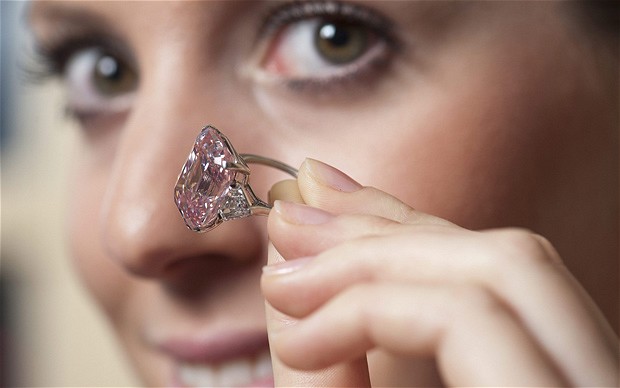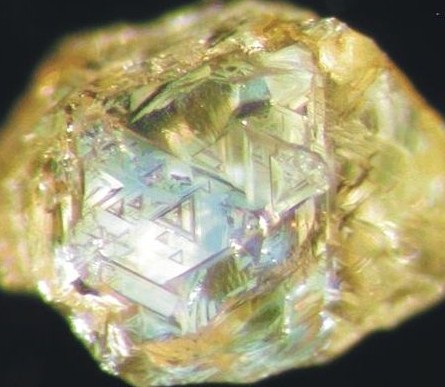 With the Gemhunter's book in hand, a prospector from North Carolina reported finding a cache of 30 diamonds including a flawless, 5-carat diamond that could be worth $thousands. The book, Finding Gemstones, Gold, Minerals and Rocks, is written to help gemhunters find gemstones including diamonds. Some time after the prospector found the Colorado diamonds, he followed up on another book by Hausel on "https://www.amazon.com/Diamonds-Wyoming-Discussion-Occurrences-Investigations/dp/1884589138/ref=asap_bc?ie=UTF8" target="_blank">Diamonds in the US" published in 1998, and panned a few additional diamonds in North Carolina. All of the diamonds were verified at a university in North Carolina.
The book describes many gemstones, diamonds, gold, minerals and rocks – some sitting next to highways, some not that far from the Wyoming State Capital, and even some sitting in creek bottoms in some cities. Can you believe it! A major agate and opal field sat adjacent to a paved highway and no one ever bothered to look. Some opals that were recovered weighted more than 70,000 carats – now that's going to make a nice necklace. Following the suggestings in the book, one Wyoming prospector found many fabulous fire opals and precious opals.
Another prospector reported finding a half-gallon of colored gemstones known as peridot, and yet another found some sapphires, rubies and gold based on the book. 
By next summer, the author of the book, W. Dan Hausel, claims there will likely be many new gem and gold discoveries made and possibly some gold and gemstone rushes. Hausel is not new to gold rushes. He started a few gold rushes after finding gold in the Seminoe Mountains, Rattlesnake Hills and Medicine Bow Mountains of Wyoming a few decades ago, and also started an opal rush following his discovery of opal weighing more than 70,000 carats. He and 6 other geologists are also responsible for finding one of the 10 largest gold deposits in all of history - the Donlin Creek gold deposit in Alaska. When it comes to finding new mineral deposits - Hausel is considered on of the best in history.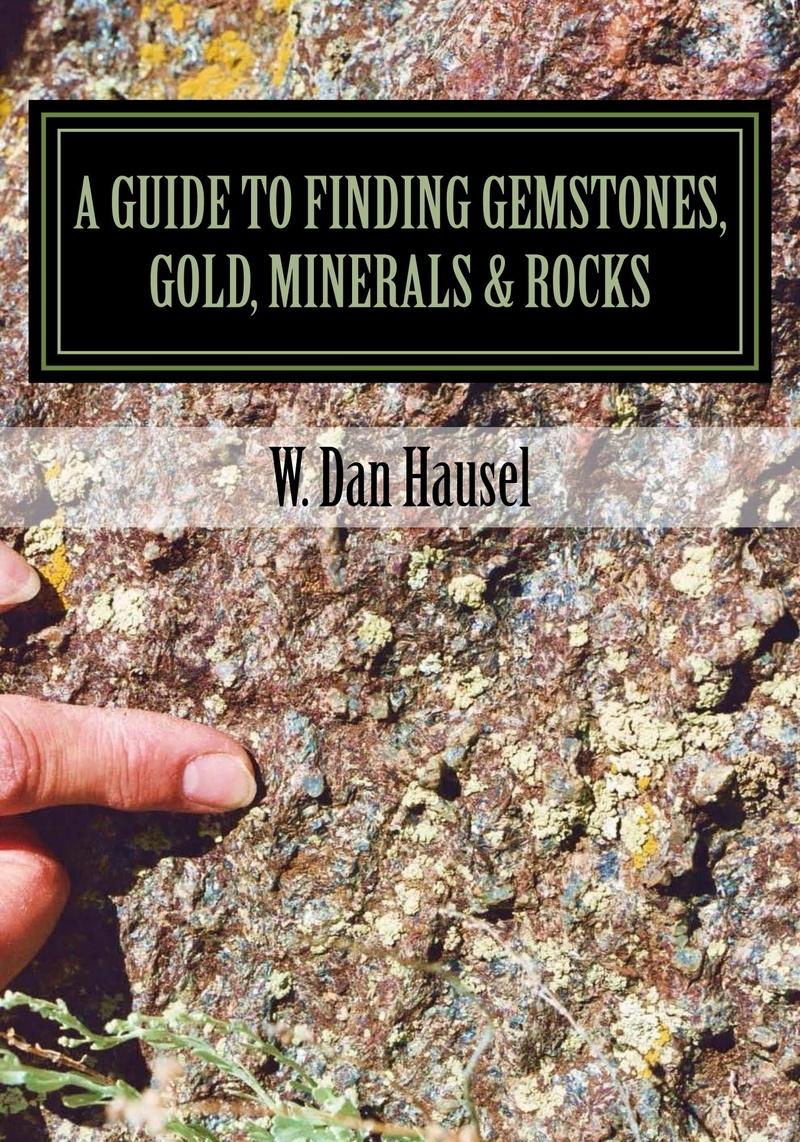 Its been in the works since 2011, and it is finally published. My new book tells about my experiences as a gem, gold and diamond hunter and also tells you where you can find your own gemstone deposits. For instance, there appears to be a major opal and agate deposit near Douglas, Wyoming, but no one is looking. How about the creeks around Cheyenne, Wyoming - some may contain diamonds and gold - but no one is looking.  These are just two examples of what is in store for you. The book is available at
https://www.createspace.com/5019571
" target="_blank">CreateSpace and will soon be available at
Amazon
.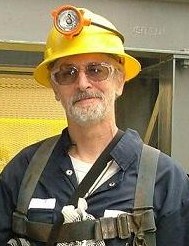 Arizona geologist and martial arts instructor, Dan Hausel, was notified by Fred Marks, Editor-in-Chief of Marquis Who's Who of his inclusion in the forthcoming 68th Edition of Who's Who in America 2014. Hausel was first selected as a Who's Who honoree more than 25 years ago and has since appeared in many biographical compendiums celebrating his accomplishments and achievements as a martial arts instructor, scientist, writer, artist, public speaker, astronomer and musician.
The laureate martial arts instructor has also been inducted into 16 Halls of Fame since 1998. These include the World Martial Arts Black Belt Hall-of-Fame, Action Martial Arts Magazine's Hall of Honors, World Head of Society Hall of Fame, American Karate Association Hall of Fame, Latin America Martial Arts Society Worldwide Hall of Fame, North American Black Belt Hall of Fame, World Karate Union Hall of Fame, National Rock Hound & Lapidary Hall of Fame, Millennium Hall of Fame and others.
He began training in martial arts in the early 1960s. In 1999, he reached the highest level in martial arts when awarded certification as sokeshodai (grandmaster) and kudan (9th degree black belt) at the Juko Kai International hombu (world administrative headquarters). At that time, he was teaching karate, kobudo, jujutsu, samurai arts and self-defense the University of Wyoming while working as a research geologist.
Over three decades he discovered many mineral deposits (precious and base metals, colored gemstones and diamonds) and was awarded economic geology's highest honor with six other geologists in 2009 – the Prospectors and Developers Association of Canada's (PDAC) Thayer Lindsley Award for a major international mineral discovery. He authored nearly 1,000 books, papers, maps and abstracts on prospecting, geology and martial arts, mapped more than 1,000 square kilometers of complex geology and traveled around North America presenting more than 400 lectures on geology as a distinguished lecturer. But because of his research contract, he was unable to financially benefit from any of his mineral discoveries or books including one of the largest gold deposits ever to be found in North America (Donlin Creek, Alaska), a previously unrecognized gold district (Rattlesnake Hills district, Wyoming) and significant gemstone deposits. He found dozens of diamond deposits..
In 2004, he received an unprecedented promotion to judan (10th degree black belt) making him one of a very few martial artists in the world to achieve that rank. In 2012, he received a one of a kind award: he was promoted to junidan (12th dan) and is only one of a handful of martial artists in history to be awarded that rank.
Grandmaster Hausel in currently head instructor of the Arizona School of Traditional Karate located on Baseline at the border of Mesa and Gilbert, and the world head of Seiyo No Shorin-Ryu Karate Kobudo Kai. He is a former instructor of martial arts at Arizona State University, the University of New Mexico, the University of Utah and the University of Wyoming and has taught martial arts to many teachers, professors, librarians, scientists, PhDs, engineers and social scientists.